Courses
Gather together with makers of all levels to learn new skills and celebrate traditional crafts and regenerative living. Whether you're interested in half-day workshops or multi-week courses, there's something for everyone! Located in Fredericton, New Brunswick, Canada, we offer hands-on experiences in a variety of subjects, all taught in either the beautiful studios at the New Brunswick College of Craft & Design (NBCCD) or one of our partnering locations.
Looking for Spring 2023 courses? There's still time to register for workshops on Saturday, April 29, including: Mosaic Sun Catcher, Silk Screen Saturday, and Lino Printmaking. CLICK HERE TO SIGN UP!

Traditional Wood Carving – Tim Jones
July 8 @ 9:00 am

-

July 22 @ 4:00 pm

$215.20 – $269.00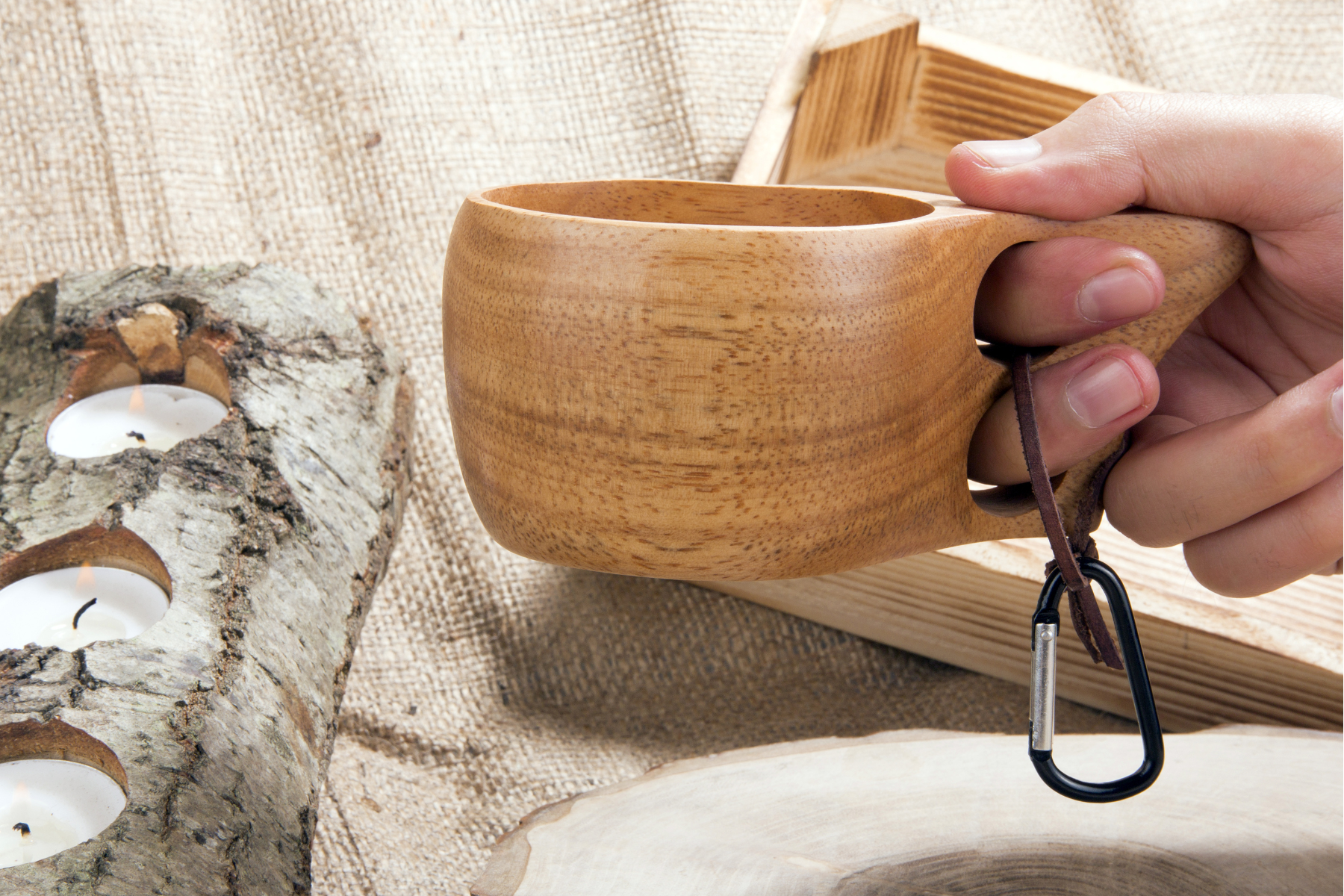 3-DAY WORKSHOP
Saturday, July 8, 9am – 4pm
Saturday, July 15, 9am – 4pm
Saturday, July 22, 9am – 4pm
Carving wood is a tradition as old as time—so why not see what all the fuss is about!
In this beginner course, learn how to carve wood without the use of power tools. ​Join Timothy 'Bjorn' Jones in this beginner course and be a part of continuing that tradition. In this "back to roots" approach of working without the use of power tools, you will learn everything you need to know to continue your journey as a new woodcarver. The learning will focus around spoon and kuksa carving, with additional handouts given for carving a wood spirit after the course has ended (or during the course, time-permitting).
Topics & practice will include:
Utilizing both carving knives and chisels
Carving 'from the tree' rather than prepared lumber
Sanding, wood finishes, tool maintenance, sharpening, and more
TICKET PRICING & MATERIAL COST:
Regular ticket price (April 19 @ 12pm – June 24 @ 11:30pm): $269
NBCCD staff, faculty, and current students (including 2023 graduates) receive 20% off regular ticket sales while supplies last. Find the NBCCD Discount ticket below.
Additional material fee: $30 to be paid to the instructor on the day of the workshop.
FAQ and refund information can be found at the bottom of this page.
THE INSTRUCTOR:
Timothy 'Bjorn' Jones is an award-winning visual artist best known for his wooden sculptures. He uses these figures to challenge how we interact with trees in our industrialized society.
Bjorn's work has been featured on CBC News, CTV News, local newspapers and international publications. His recent exhibitions include catalogued work at the Beaverbrook Art Gallery in New Brunswick. Bjorn has studied at the University of New Brunswick, Oulton College, and the New Brunswick College of Craft & Design, where he is currently an instructor.
FAQ
Refunds
If a request for a refund is made between 8 and 14 days before the course begins, a 95% refund will be granted (5% will be retained to cover processing fees). If a request for a refund is made 7 days or fewer before the course begins, a refund will only be granted if the participant's spot is able to be filled.
If a participant is unable to attend a course due to illness or family emergency, they may be eligible to receive a voucher for a portion of the course fee. The participant must notify the HFS Coordinator at HoneybeeFolkSchool@nbccd.ca as soon as possible. The voucher amount will be determined on a case-by-case basis and may be up to 75% of the course fee.
Cancellations
If a workshop is cancelled due to unforeseen circumstances regarding the instructor, facilities or low enrolment, a 100% refund will be granted to registered participants.
If a class is cancelled due to inclement weather a new date will be set. If a participant cannot attend the rescheduled time, you will be granted a 100% refund.
For more information regarding cancellations, refunds, and our policies, please refer to our list of frequently asked questions.