Courses
Gather together with makers of all levels to learn new skills and celebrate traditional crafts and regenerative living. Whether you're interested in half-day workshops or multi-week courses, there's something for everyone! Located in Fredericton, New Brunswick, Canada, we offer hands-on experiences in a variety of subjects, all taught in either the beautiful studios at the New Brunswick College of Craft & Design (NBCCD) or one of our partnering locations.

Learn Sewing | Essential Sewing Skills | Bianca Mozer
October 12 @ 6:00 pm

-

November 23 @ 9:00 pm

$250.00 – $312.00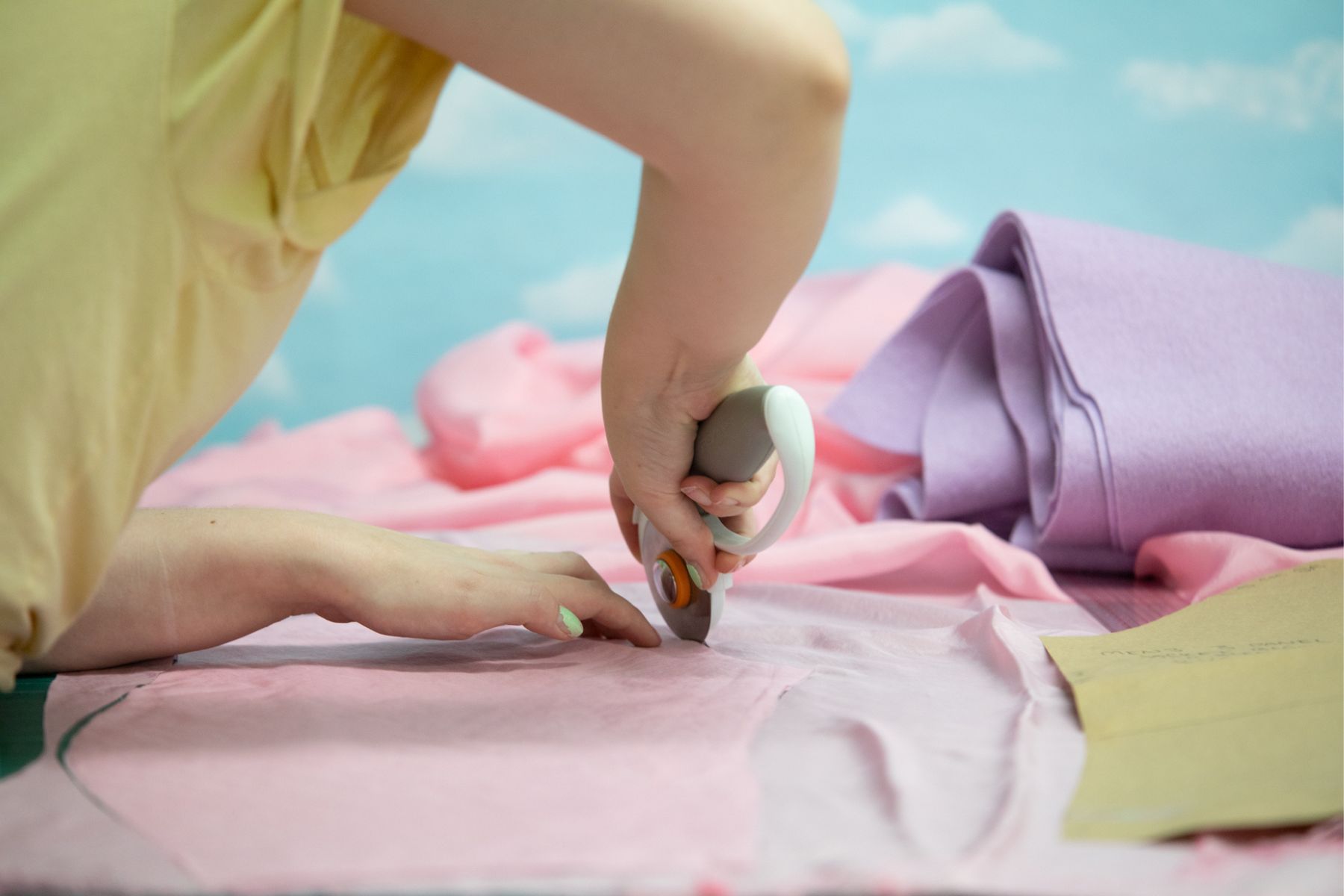 SEVEN WEEK COURSE, Every Thursday from 6 PM – 9 PM
Learn Sewing!
Dates: Thursdays
October 12, October 19, October 26
November 2, November 9, November 16, November 23
Learn sewing and create your own projects start to finish in this seven week course! Firstly, you'll learn the ins-and-outs of the sewing machine, from threading the machine, to winding a bobbin and sewing straight and curved seams. Next, you will try zig zag stitching, inserting a zipper and make a pattern to create a small project. After laying the groundworks, you will have the chance to choose from a series of patterns provided by the instructor, and customize it with your own flair! Come prepared to make mistakes, learn while you create and come away with a creation to be proud of!
TICKET PRICING & MATERIAL COST:
Regular ticket price (August 15 @ 12pm – October 5 @ 11:30pm): $312
NBCCD staff, faculty, and current students (including 2023 graduates) receive 20% off regular ticket sales while supplies last. Find the NBCCD Discount ticket below.
Additional material fees:  $40+ (Depending on the size of your project) to be paid to the instructor on the day of the workshop
FAQ and refund information can be found at the bottom of this page.
THE INSTRUCTOR:
Bianca Mozer is a Brazilian fashion designer, who worked for many years in Brazil making bride and gown dresses.
In 2011 she finished the technical course in Fashion Design in her hometown, Curitiba. Since then, she has been working in the fashion market and studying to improve her techniques.
She decided to move to Canada to study in her area again, and is now working towards an additional path in fashion. Currently she is working on a winter collection, debuting in Spring 2023, her goal is bringing all the colours and warmth from Brazil to Canadian fashion.
Learn more about what we do at Honeybee Folk School and what courses we have coming up!
FAQ
Refunds
If a request for a refund is made between 8 and 14 days before the course begins, a 95% refund will be granted (5% will be retained to cover processing fees). If a request for a refund is made 7 days or fewer before the course begins, a refund will only be granted if the participant's spot is able to be filled.
If a participant is unable to attend a course due to illness or family emergency, they may be eligible to receive a voucher for a portion of the course fee. The participant must notify the HFS Coordinator at HoneybeeFolkSchool@nbccd.ca as soon as possible. The voucher amount will be determined on a case-by-case basis and may be up to 75% of the course fee.
Cancellations
If a workshop is cancelled due to unforeseen circumstances regarding the instructor, facilities or low enrolment, a 100% refund will be granted to registered participants.
If a class is cancelled due to inclement weather a new date will be set. If a participant cannot attend the rescheduled time, you will be granted a 100% refund.
For more information regarding cancellations, refunds, and our policies, please refer to our list of frequently asked questions.