Courses
Gather together with makers of all levels to learn new skills and celebrate traditional crafts and regenerative living. Whether you're interested in half-day workshops or multi-week courses, there's something for everyone! Located in Fredericton, New Brunswick, Canada, we offer hands-on experiences in a variety of subjects, all taught in either the beautiful studios at the New Brunswick College of Craft & Design (NBCCD) or one of our partnering locations.

Silk Screen Saturday – K. Jensen
April 29 @ 9:00 am

-

4:00 pm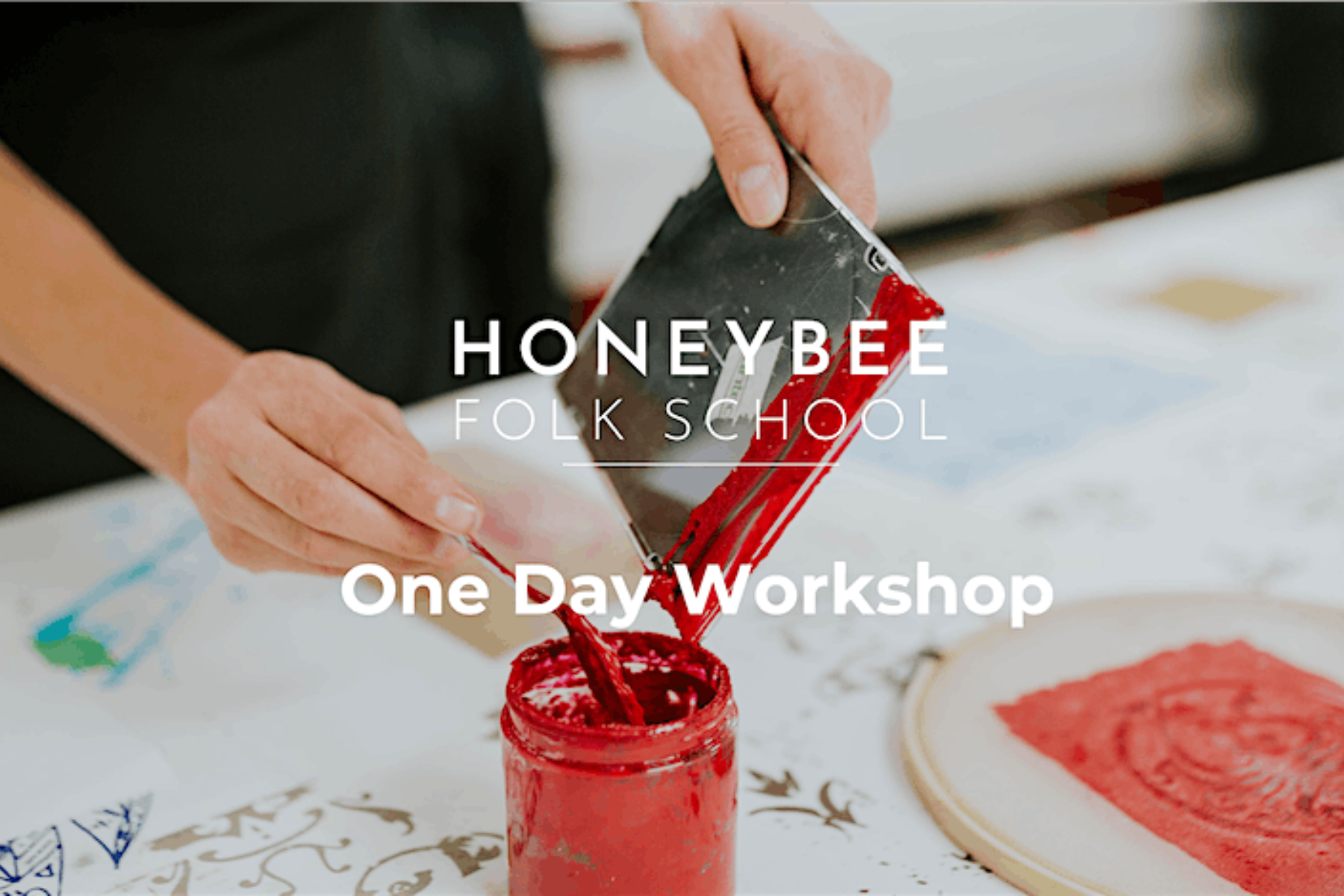 1-DAY WORKSHOP
Saturday, April 29, 2023, 9am – 4pm
Get printing and share your designs on t-shirts, tote bags, jean jackets, paper, and more! Whether you have taken screen printing before, have a new design you would like to try, or are looking to learn the basics, join K. Jensen for a Saturday of screen printing!
TICKET PRICING & MATERIAL COST:
This workshop is only available for sale through Eventbrite: https://www.eventbrite.com/cc/spring-2023-1823719
THE INSTRUCTOR:
K. Jensen is an alumni of NBCCD. "I describe the style of my work as that 'je ne sais quoi' feel with a conversational vibe. I want the viewer to embrace the idea of the piece, to stop and look, and find the underlying theme or emotion in the work. Often my concept is expressed through the use of strategic materials and techniques. I am a boutique textile designer with a flare for helping you to stand out in the crowd."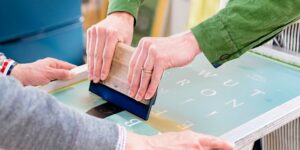 FAQ
Refunds
If a request for a refund is made between 8 and 14 days before the course begins, a 95% refund will be granted (5% will be retained to cover processing fees). If a request for a refund is made 7 days or fewer before the course begins, a refund will only be granted if the participant's spot is able to be filled.
If a participant is unable to attend a course due to illness or family emergency, they may be eligible to receive a voucher for a portion of the course fee. The participant must notify the HFS Coordinator at HoneybeeFolkSchool@nbccd.ca as soon as possible. The voucher amount will be determined on a case-by-case basis and may be up to 75% of the course fee.
Cancellations
If a workshop is cancelled due to unforeseen circumstances regarding the instructor, facilities or low enrolment, a 100% refund will be granted to registered participants.
If a class is cancelled due to inclement weather a new date will be set. If a participant cannot attend the rescheduled time, you will be granted a 100% refund.
For more information regarding cancellations, refunds, and our policies, please refer to our list of frequently asked questions.